This Sunday night, one of the most talked about influencers in the world – Jake Paul will face a tough opponent in ex UFC Welterweight champion Tyron Woodley.

Both fighters are set to face off at Rocket Mortgage FieldHouse in Cleveland. Although Tyron Woodley has not boxed before he is a professional fighter who had a very successful MMA career.
This will be Paul's fourth professional boxing match and his second straight against an MMA fighter. He defeated Ben Askren via first-round TKO in April of this year.
If Jake Paul can win, this will most definitely be his biggest win so far.
When it comes to predictions a lot of people have their opinions. 
That is why we have gathered some of the biggest names below:
UFC President Dana White on the fight
Dana White reckons Tyron Woodley will knock out Jake Paul in their boxing match, but the UFC president admits his former employee is a shell of the fighter he once was.
"Tyron Woodley has punching power," White told the Real Quick With Mike Swick podcast.
"Obviously, he's put a lot of dudes to sleep in his career. Tyron Woodley doesn't look like the Tyron Woodley of the past that was putting everybody to sleep. He hasn't won a fight in three years. He's going to be 40 years old. But, I will give it to (Jake Paul). He's at least stepping in there with a guy who can punch."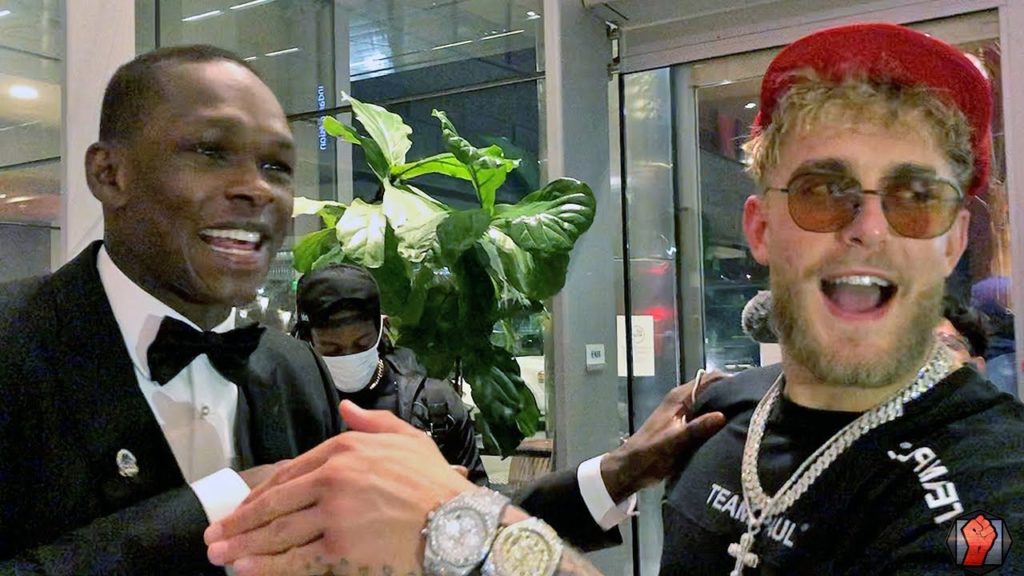 UFC Middleweight Champion Israel Adesanya
Speaking with Ariel Helwani on The MMA Hour, Adesanya said: "Jake (wins) most likely. Tyron's just small. Yeah, and I mean, Tyron, on the (fight's) trailer, they called him an expert striker.
"I'm like, since when? Expert striker, yeah, I was like, 'Since the f**k when?' He's got a right hand that he, you know, looks for.
"So, when you have one thing to look for, it's easier to avoid that. And, yeah, Jake's big. Jake's actually a good boxer. So, yeah, if I was gonna bet, I'd bet on Jake Paul."
Mike Tyson on Jake Paul vs Tyron Woodley
"Paul's a real good striker," said Tyson when speaking on his podcast. "I think people do him a disservice when they go in there and say, 'He's blonde-haired and blue-eyed, he's a white boy', and I think that also builds their (opponent's) courage up and causes them to get knocked out.  
"Jake's gonna beat him. Woodley's not a puncher like that, that's why he wants to fight this guy, to get his last payday probably. 'I'm proud of them. Are they gonna fight? He's (Paul) fighting an experienced fighter. That's so cool."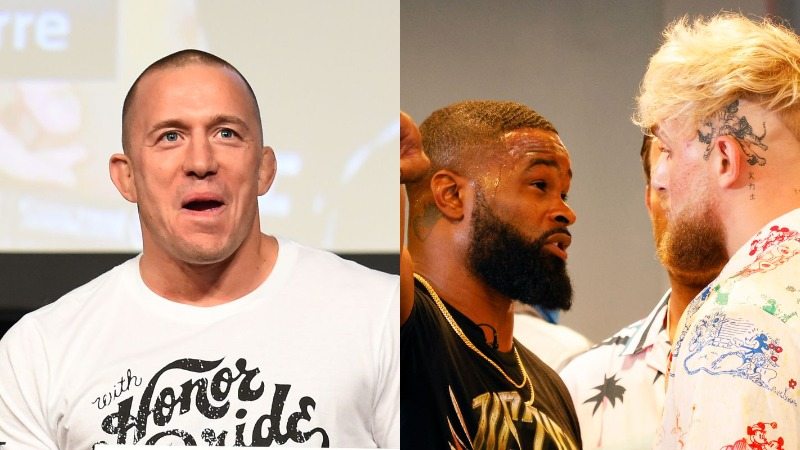 UFC legend Georges St-Pierre on the fight
Asked if 'The Problem Child' could beat Woodley when they clash next month, he replied via MMA Fighting: "He could, definitely.
"It's a different sport. In MMA I would say no, but in boxing he's much bigger than Tyron Woodley, and also he trains very hard. I'm not saying that's what's going to happen, but I think he definitely can do it.
"I'm not one of the haters, and [Paul] actually is a very nice guy."
'GSP' added: "It's a different sport. When I was training when I was world champion, I was boxing with some great amateur boxers that, they were not world-class amateurs but they were great amateur boxers, and it was good training.
"It's a completely different sport, and just to put that into perspective, I believe if you would allow dirty boxing in boxing, you would have a total different set of champions.
"Because you change a rule, you change the game. Woodley has more experience in combat sports than Jake Paul, but it's a different game. It's interesting. As a fan, I'm going to watch it for sure."
The former UFC welterweight and middleweight champion also revealed that he heard good things about Paul in the build-up to his fight with Ben Askren.
St-Pierre continued: "I knew because I know people that were training at the same gym as [Paul], and they told me that he was training very hard.
"And I know that Ben Askren, because I know Freddie Roach, only went for a week to Freddie Roach's and he was not doing great."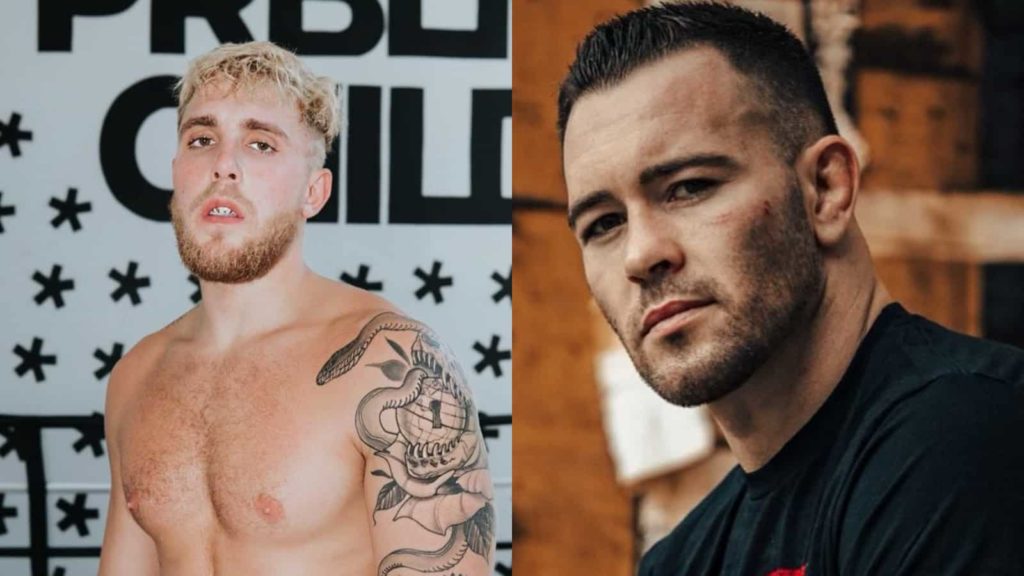 UFC welterweight Colby Covington on Jake Paul vs Tyron Woodley
"I think Woodley could do it. I think he could land a knockout punch and get it done," Covington said.
According to Covington, some of his teammates have trained with Paul in Miami and they apparently weren't invited back to train with him because they "exposed him."
"I've had some guys at my gym, Colby Covington Inc. and MMA Masters, that have went to train with Jake Paul in Miami. They've all kind of said the same information, that they went there, they exposed him, they made him look bad," Covington said.
"Of course, they turned the cameras off and they're not taking pictures that day and they never invite these guys back because Jake 'The Snake' Paul only wants kids that he can beat up and knock out and boost his ego and his confidence. He doesn't actually want guys that are going to push him in the gym and make him better, because, like we've said before, he's not a real fighter. He's a little Disney star."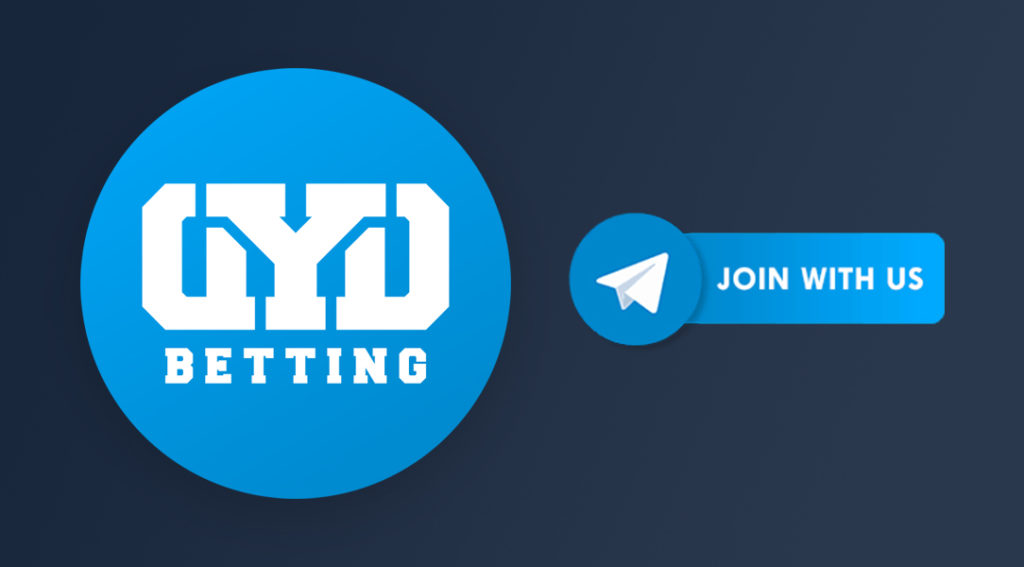 Our prediction on the fight
Our pick is on Jake Paul to win the fight and here's why..
Tyron is firstly a wrester not a stand up fighter and is well passed his prime, he has not won in the last 3 years and has been released from UFC.
Jake on the other hand has done nothing less than improved at that same period of time frame and has won 4 boxing fights in the last 3 years, 3 of them as a professional. 
Would wish the odds would be higher, but they did open up as -120 (1.80) which means people are betting a lot on Jake to win now.
Current Fight Odds
Odds for Jake Paul to win:  -190 (bet $190 to win $100)
Odds for Tyron Woodley to win: +148 (bet $100 to win $148)
Place your bets on BetUS or MyBookie for USA residents.
For people outside of USA use BetWinner (Get 130% bonus).
This fight will be the biggest test for Jake Paul. If he loses, the hype around him will fall off. It will also result in less income for the next fights. He does not want to see that. Let's wait for Sunday and enjoy the performance.  
For more sports bets join our Telegram channel or follow our bettors on Twitter.
Tune in Betting, Membership and Sportsbooks section for more valuable thoughts and insights.