A draw, probably the most boring result in football, can turn out to be a lucrative bet . No one likes to watch a game without a winner, which seems like a compromise between the two teams. What about betting draws in football though? Such bets tend to have the highest odds out of the three options and can make you significant cash if you understand the mystery behind a draw. I've piled up eight different ways on how to make money from betting on games without a winner. Let's get started.
Keep tabs on dropping odds
Make the dropping odds work for you. A dead simple yet effective way to find draws is to keep tabs on the bookies' dropping odds. If the game odds of both home and away wins go up and the draw goes the other way – bingo – you've come across the right game to place a draw bet.
But what dropping odds mean in practice? Bookies like Betwinner have insights into the games and they are able to analyse football matches better than most of the punters, making more accurate predictions to set odds that reflect on each team's chances to win, lose or draw each time. So, looking for such games will be a strategy to generate cash for you in the long run as you might lose some bets here and there.
Let's see an example:
Genoa vs Sampdoria
HW 2.1 – D 2.9 – AW 2.6 then the odds change to:
HW 2.2 – D 2.7 – AW 2.8
This is a good sign that the result will be a draw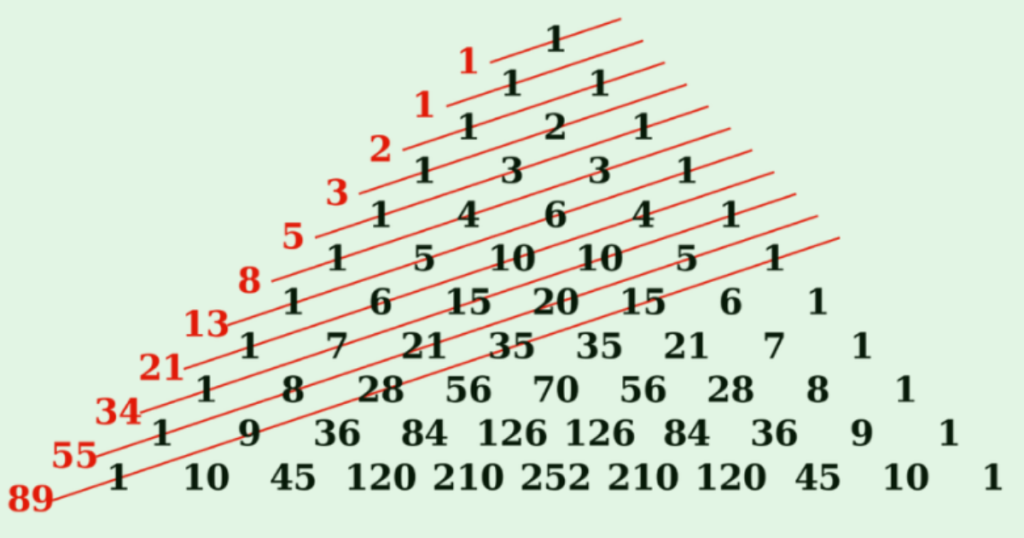 Fibonacci System for betting draws in football
With the Fibonacci system you'll be able to make more than you lose. The system was created by Leonardo Pissano, or Fibonacci and is based on the negative progression that the money you make from your winning bet is always higher than your losses. Does it sound complicated? Let's break it down: the system sets your stakes for each of your bets which progressively go up. If you lose one bet you start over with the initial stake.
Another core benefit of this system is that while the stakes are set each time you'll eliminate high-stake bets that could leave you skint at the end of the month.
Let's see an example:
The stakes of this system are: 1,1,2,3,5,8,13,21,34,55,89,134
You can start with €1 so your bets will be like:
€1,€1,€2,€3,€5,€8,€13,€21,€34,€55
If you won the first four bets and lost the fifth you start over again.
€1,€1,€2,€3,€5,€8,€13,€21,€34,€55
The Historical Progressive Betting
Progressive betting is probably as old as betting itself. This strategy stands the test of time simply suggests doubling your stake each time you lose a bet. It's ideal for competitions like the FA cup and Champions League or tournaments including World Cup and Euro, urging you to look for the draws of the competition or tournament.
Although it's an effective way to win draw bets, it's wise to set a limit on your betting budget, allowing you to live within your means. Say that you've been unlucky and you have lost fifteen bets in a row and the next bet requires you to – you guessed it – double your stake, but you can't afford to place such a bet. So, setting a plateau is crucial for your finances.
Let's see an example:
Norwich vs Crystal Palace
HW 1.9 – D 3.1 – AW 3.2
You start with €2 and your subsequent bets will be:
€2, €4, €8, €16, €32, €64…
You start over when you win the bet. This is how this strategy works for betting draws in football.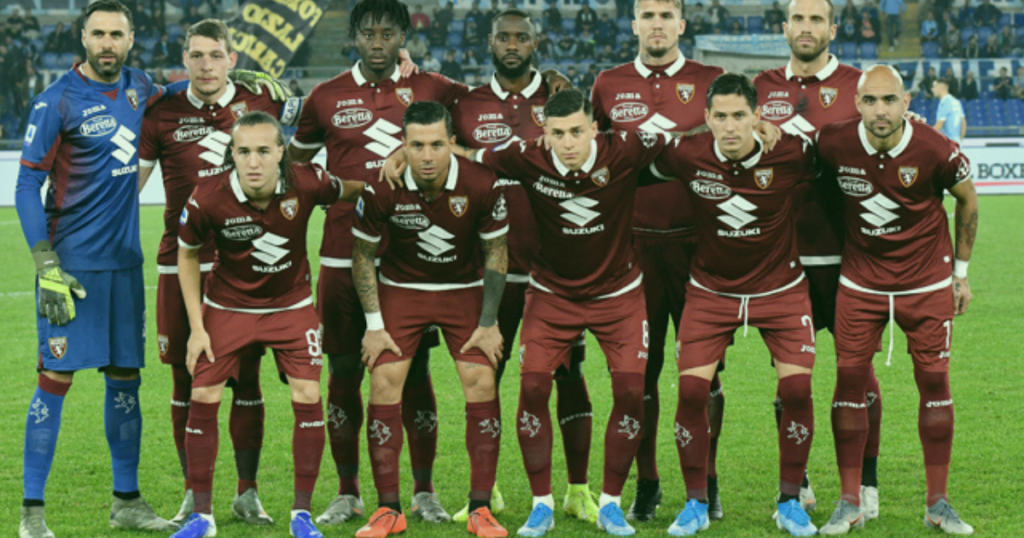 Find the right team for betting draws in football
This strategy looks like finding your other half. In a nutshell, you search for a team that ticks all the boxes and like a long-term relationship you stick with it, placing bets week in week out. Last season, the three teams that drew the most from the five biggest leagues in Europe (England, Spain, Italy, Germany and France) were Valladolid, Torino and Stade de Reims. Why not watch these three teams playing to gather as much information as you can? Once you've watched all of them playing, you'll be able to make a data-driven and well-informed decision with which team you'll go for.
Be ready to showcase your discipline skills as losing a couple of bets here and there along the way is inevitable, but don't lose faith – the system will reward you in the long run. If your team's next game is against one of the top teams in the league and you feel they don't stand a chance against this top gun, you can skip the week and save the money for your next betting draws in football.
Let's see an example:
Valladolid drew 16 games: 42.1% (16/38)
Torino drew 16 games: 42.1% (16/38)
Stade de Reims drew 15 games: 39.4% (15/38)
If you decide to stick with Torino you place a bet on their draw every week skipping the games against Juventus, Milan, Inter, Napoli and Roma.
The 0-0 first half strategy
What if 0-0 at half time was your favourite bet? Statistically 7.89% and 7.87% in the Primera Division and the Premier League draw 0-0 at half time which practically means one out of the ten games taking place each day end up with this score. But, how can you use this stat to your advantage?
If you aim to specialise in this category, it's wise to dig deeper and get a better understanding of the teams that usually draw 0-0 in the first half, analysing their defence, attack and the summer ins and outs? If a team has sold their top striker and are struggling to send the ball in the back of the net this would have been a great option for 0-0 betting draws in football.
Let's see an example:
Last season Osasuna drew 20 times in the first half : 20/38 = 52.6%
Their Goal difference was 16 – 16 = 0
They only scored and conceded only 0.4 (16/38) goals a game
So, Osasuna is a promising option for the 0-0 first half strategy and perfect for betting draws in football.
Sympathy for the defensive managers
Teams coached by defensive managers are great for draw bets. Who's the first manager that comes to mind as a proper defensive? Is it Mourinho, Simeone or Rafa Benitez? All of them have one thing in common: they're big advocates of reactive football, having solid defense and holding midfielders who look like warriors rather than footballers, great at tackling and intercepting the ball, but not so good at passing and creating chances for their teammates.
Their mantra is to let the opponent have ball possession and they stay at the back aiming to score goals in the counter attack. Why are these teams a great for betting draws in football? These managers tend to avoid taking many risks and can settle with a point especially in matches against the top teams. You expect to see tight games with a few clear chances for goals that often end up as draws.
Let's see an example:
Atletico Madrid have drawn six out of ten games against Real Madrid, their arch rivals.
Battle for relegation
Teams that are fighting tooth and nail to stay in the division are great for draw betting. They usually sit at the back and do their best to snatch a point in every game which sometimes will be enough to secure their spot in the division for the next year. Sunderland in 2014-2015 was one of those teams that proved a tough nut to crack, managing to split points with some of the best teams in the Premier League like Chelsea, Liverpool and Arsenal.
Doing research you'll come across teams that have good squads and fight till the last minute to get something out of every game. You can rely on their willingness and determination to stay in the division and bet on their draws week in week out.
Let's see an example:
Sunderland in 2014-2015 drew 17 which is 44.7% (17/38) of their games that season.
They managed to get four draws out of the first five games that season and it was clear that they would go the extra mile to not get relegated. Draws helped Sunderland stay away from relegation that season.
Looking for a team like Sunderland of 2014-2015 that can face the big guns and get a point against them is perfect for this draw strategy and betting draws in football in general.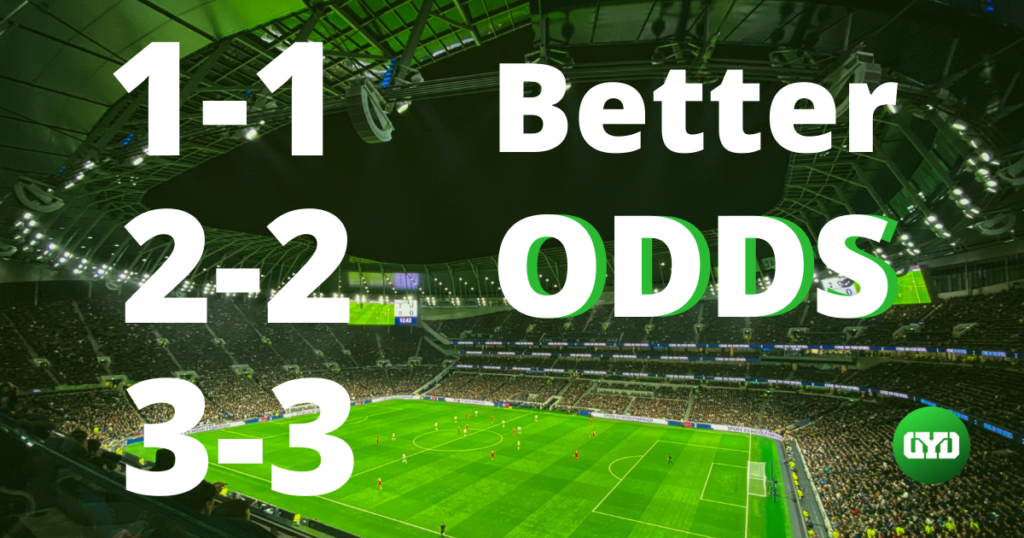 Aim for scores
Why not aim for draw scores, if you're an adventurous bettor? The odds of a draw are usually around 3 for betting draws in football while you can get higher odds by predicting. You can make more money, but at the same time the risk is higher. Doing research like all the strategies we discussed in this article is essential for winning your bets. Can you find a team that tends to get the same draw score over and over? If so, you have what you need to make more money.
Let's see an example:
VfB Stuttgart vs Bayer 04 Leverkusen on Betwinner the odds are:
HW 3.48 D 3.74 AW 2
€1 x 3.74 = €3.74
Correct Score:
1-1 7.5
2-2 11
3-3 29
€1 x 11 = €11
So, if you have done your homework and believe draw is going to be the result why not go for a correct score? It will pay you €7.26 (€11 – €3.74) more. It's a greating strategy for draw betting in football.
Use Tipsters
If you don't know where to start, tipsters can be helpful. Why don't you join our Telegram channel or follow us on Twitter where we post our expert predictions daily for everyone.
You'll get top bets of the day, stats and analysis for teams and leagues, for the more advanced bettors we even have a premium based group where we share only the most valuable picks.
Don't wait on it, all the proof is in the pudding, already 50k people have trusted us over the 8 year period of work.