While a red card can literally turn a match upside down and scale up the drama, it can also make you some extra cash. It's devastating news when a footballer walks off the pitch, leaving his team in a vulnerable position with ten players while the opponents see it as an opportunity to snatch the win. But, it's not necessarily bad news for you, a wager with high odds that will make you some extra cash week on week. Here are seven elements you need to take into account before betting on red cards. Let's kick off. 
Red card in football
A football player gets a red card if they:
are found guilty of dangerous foul play
are found guilty of violent action
spit on another player 
stop the the opposition from scoring an obvious goal by intentionally handling the ball
Stop an obvious goal scoring opportunity in or outside the box by fouling the opponent who's ready to score 
insult a person by using abusing or offensive language or gestures
get a second yellow card during the same game
1. Analyse the ref 
There are two types of referees out there. Being a ref in football seems to be a well-paid job that only a handful of people are keen on. Perhaps, those lads were dreaming about becoming footballers, but they never had the skills and ended up becoming referees – boring. It's hard to imagine a ref jumping off his bed every morning looking forward to going to work and getting those yellow and red cards done. 
Why is it handy to analyse them to bet on red cards? They often fall into two categories: the ones who aren't strict with the rules, but their behaviour exudes confidence, like Colina the former well-respected ref, gaining the respect of the players and the ones who follow the rules to the letter and punish everyone with yellow and red cards.
Mike Dean, the English referee belongs to the later category and is known for his fastidious approach to the game, having given a whopping of more than hundred red cards in his career. Doing research and finding refs like Dean is a clever way to detect the games you should be betting on red cards.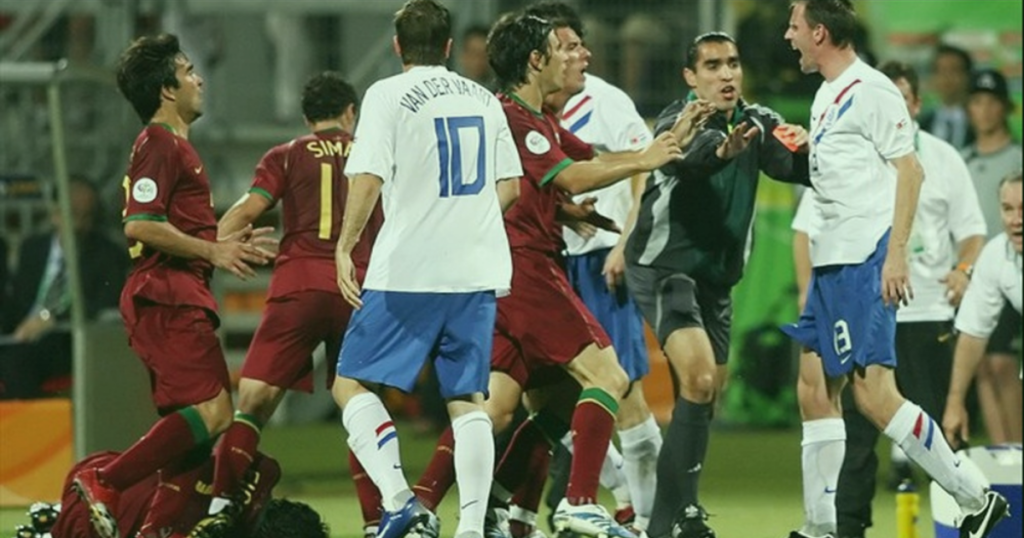 Wild games for betting on red cards
Another reason to analyse the ref is to look at the chance of a match turning out to a brawl. It's almost impossible to forget the World Cup game between Portugal vs Netherlands in 2006, which went down in football history as the battle of Nuremberg when Valentin Ivanov, the referee of the game lost the control of the game and went over the top, awarding 4 red and 16 yellow cards – yes in a single game- leaving players, officials and spectators in utter shock.  
Such bad refereeing doesn't happen so often, especially in reputable championships and competitions like the Premier League, Bundesliga or the World Cup, but this example clearly indicates the impact a referee can make on a football game which is an element you should take into account when betting on red cards.
2. The warrior teams
There are always teams that see football as a war and the pitch as a battlefield. They often adapt their game based on the opponent's weaknesses, putting layers of defence in front of their penalty area keeping close distances with each in the defence to avoid conceding goals at any cost – get red cards because of hard play – and take their chances to score in the counter attack. Which is the first team that comes to mind? Let's take a look at the red card stats of last season – numbers never lie.
Teams for betting on red cards
Research shows that out of the five most popular leagues in Europe (English, Spanish, Italian, German and French), the French have the lion's share of red cards with Lyon getting 10, Marseille 9, Reims while Lens, Monaco, Paris Saint Germains and Montepelier standing at 8. The runner-up is the Spanish La Liga with Alaves and Real Bettis getting 8 red cards while Getafe had one fewer last season. 
These are some of the teams worth looking at closely when it comes to betting on red cards. It's wise to see whether the manager has changed this season and they play differently. If their style of play is still aggressive or they tend to moan about every single bit to the ref then these are the teams I would go ahead and place a betting on red cards. 
Why not watch some of their games and note down how many fouls they commit and yellow cards they receive on average; keeping stats will help you make clear deductions and predictions that will make you richer. 
3. Analyse the players
The players you lose their rugs easily are gold for such a bet. We all know these players who are really tough cookies, like Roy Keane and Nigel de Jong, both holding midfielders not technically gifted or great at dribbling, but they prided themselves on intercepting the ball, tough tackling and winning aerial duels. They sometimes would go into an overdrive in hitting their opponents, attempting to stop them from playing a counter attack, or create a goalscoring opportunity. 
These are the stats of the five biggest leagues in Europe: The player with the most red cards is called Moreto Cassama (Reims ) with 3 reds and he comes from – you guessed it – Ligue 1, a central defensive midfielder who challenges his opponents with tough tackles. 
There also another eleven players worth looking at in the French league who were sent off twice last year: Wout Faes ( Reims), Florent Mollet (Montpelier), Marcelo (Lyon), Neymar (Paris), Axel Disasi (Monaco), Dimitri Payet (Marseille), Hilton (Montpelier), John Boye (Metz), Florian Miguel (Nimes), Abdou Diallo (Paris), Clement Michelin (Lens). 
As mentioned above, by doing research and watching games that these players are involved in, it'll do the trick for you; it'll be key to making better predictions and lead you to winning bets on red cards.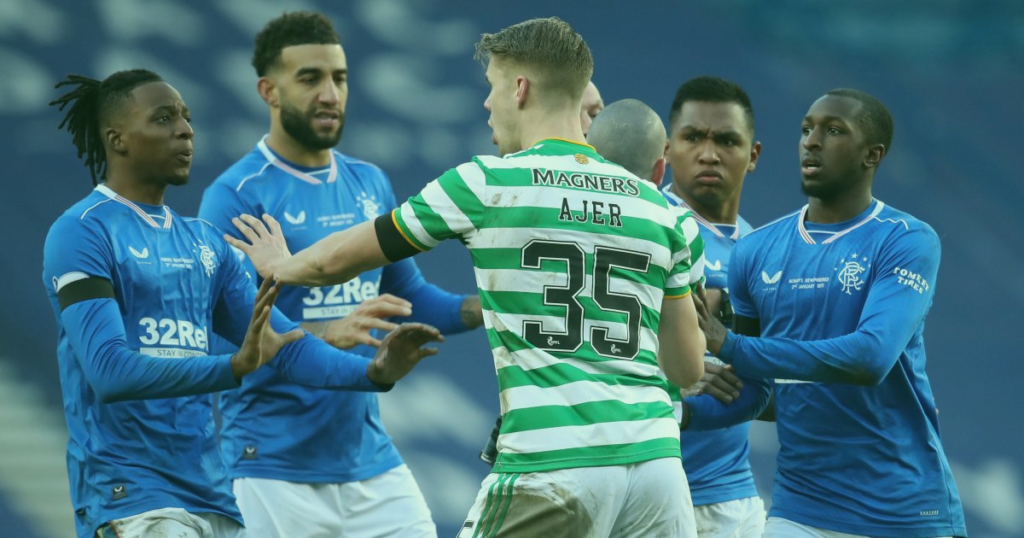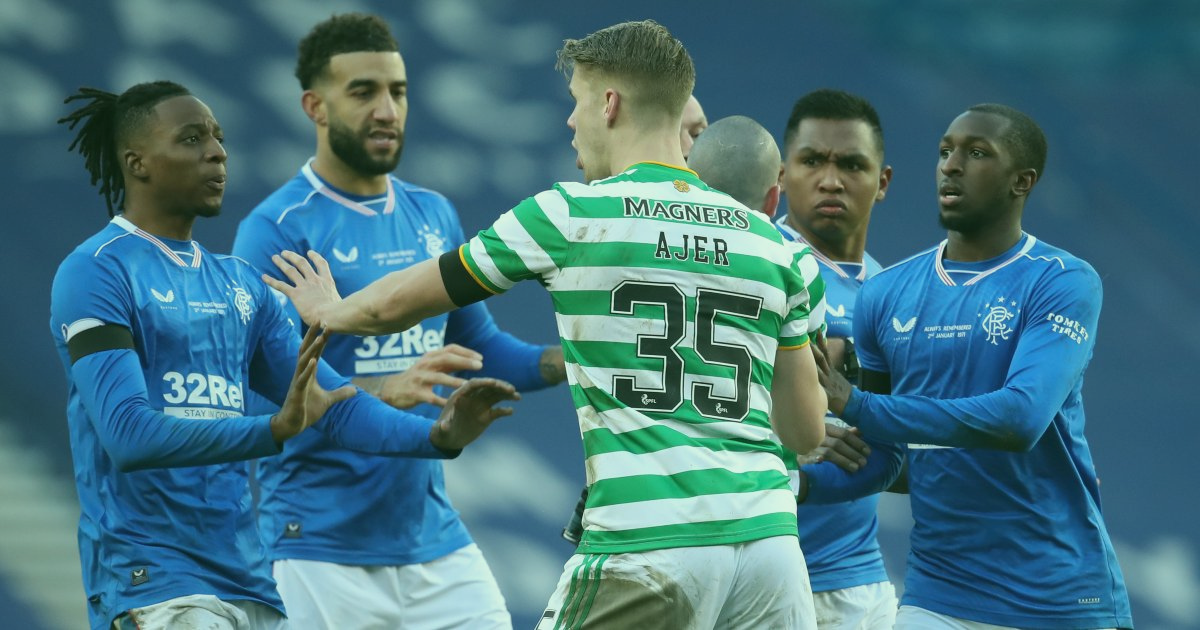 4. Local Derbies
No one wants to be on the losing side of a local derby and teased by their neighbours.  There are so many local derbies across Europe and Latin America, from the Old Firm (Rangers vs Celtic), the Merseyside derby (Liverpool vs Everton), the Derby della Madonnina (Milan vs Inter), Atlético vs Real Madrid and CSKA Moscow vs Spartak Moscow.  
The Old Firm is regarded as the dirtiest derby in the UK, with half of the last 20 games having player's dismissal while the Liverpool vs Everton game is the number one fixture in the Premier League with the most red cards (21/48) since 1992. It's wise to mark the dates in your calendar of all those local derbies and take your chances by placing a bet on red cards.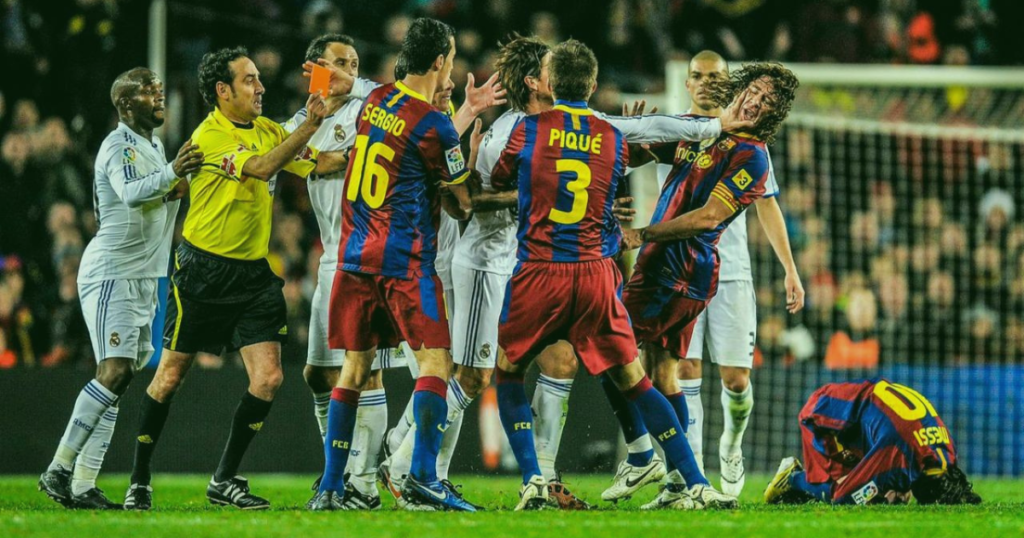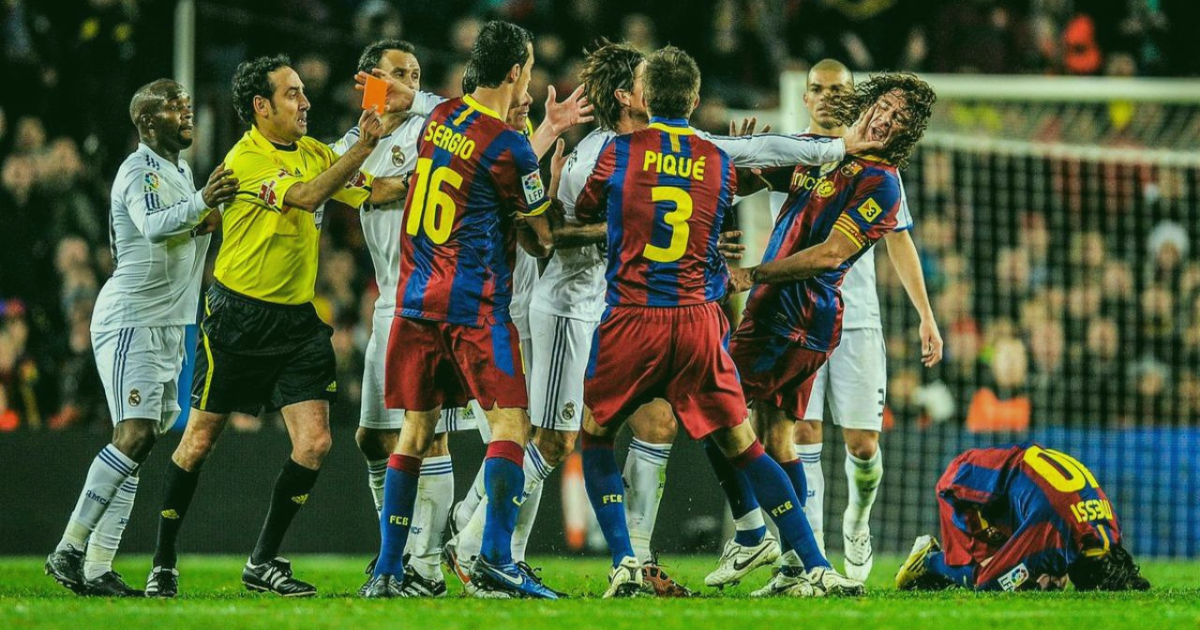 5. Title Contender Matches
The intensity of the games between title contenders can make players become emotional and occasionally get sent off. Such games often give the title to one of the teams. A hard tackling or tough elbow would be enough to fuel the rivalry between the teams that fight tooth and nail for the title. 
The match between Real Madrid and Barcelona known as El Clasico is a great game for betting on red cards with Sergio Ramos, Real's former captain, having been dismissed five times, attempting to stop Messi and his teammates. Casemiro is ready to fill in Ramos's boots as he got suspended in Real's win against Barcelona last season. Another match that is worth marking the date in your calendar is Liverpool vs Manchester, having Gerrard been sent off one minute after coming onto the pitch as a substitute in 2014/2015. Why not take advantage of these matches and place a bet on red cards?