Let's talk about the big guns of Euro 2020. This is going to be a serious talk. Who's gonna win this Euro? We've seen all of the teams playing their first game and we have made clearer predictions at this stage. Let's dive right in on the three big favourites of Euro 2020.
Be jealous of Les Bleus
The French squad is such top-quality that every player and manager in the tournament should be jealous of. Lloris who captains both Tottenham and France and Varane and Pogba and Kante – he counts for two they say – and Griezmann and Benzema and – of course – Mbappe. All of them in one team. Insane. And there's more on the bench with Dembele, Giroud, Coman and Lemar to name a few. They beat the Germans 1-0 in their opening game and you can tell they're able to win the World Cup and Euro back-to-back.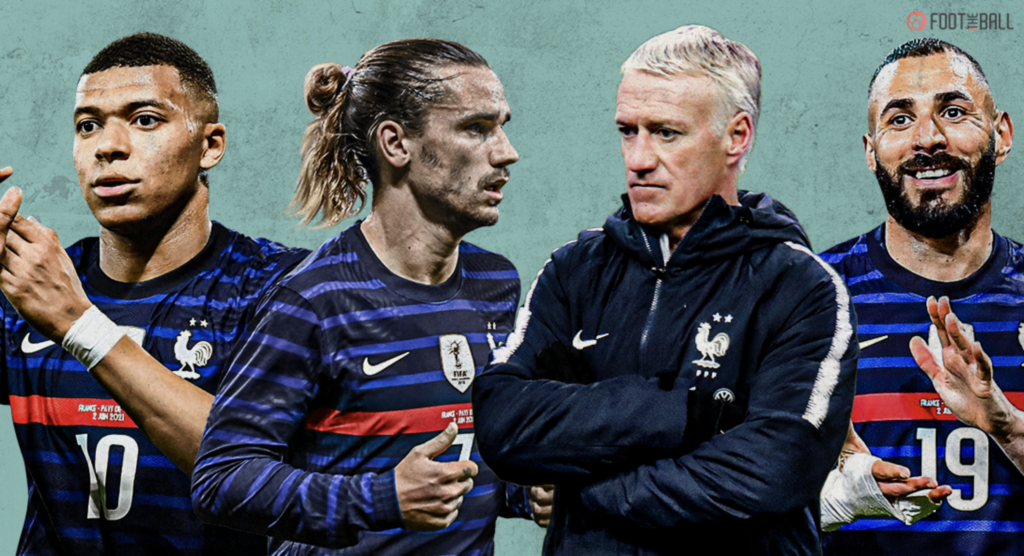 We watched again Mbappe dribbling past the German defence and Kante being everywhere on the pitch to tackle, intercept the ball and pass it with accuracy. Didier Deschamps the manager has played two finals already – Euro 2016 and World Cup 2018 – and he knows how to take the most of his players. He's fortunate to have so many top players to choose from.
France is the favourite at 4.5 to win Euro 2020 on Betwinner. 
Sharp Lions
Gareth Southgate turned England into a confident team that can face any opponent. In their opening game, they took revenge on Croatia, the team that edged them out in the semi finals of the last World Cup, and they were pretty sharp. England's formation is 4-2-3-1 with solid defence having Stones and Ming in the centre, fighting for every ball. Rice and Philips are in front of the defence to stop attacks and pass the ball to the frontline. The first star of the attack is Mount who is on form and can always pass a through ball that will be turned into a goal.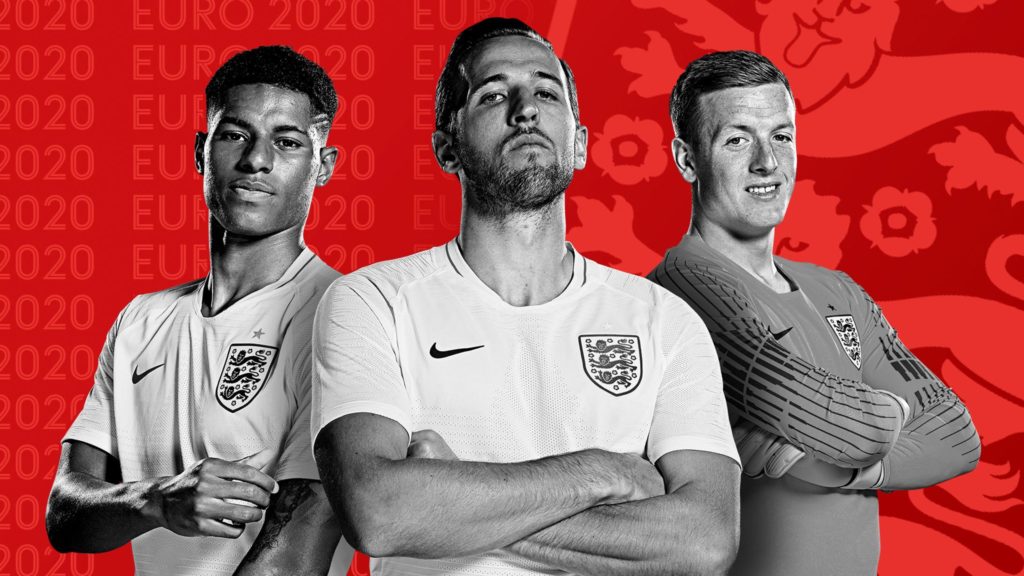 Foden whose play looks Brazilian is the new English wonderkid and brings the element of surprise to the table. Third player on the front is Sterling with endless movement off the ball and runs with it. And of course Kane the captain who always makes his opponents' lives difficult, being able to score in any possible way. Above all, England are a real team with clear tactics on their side and Southgate takes the credit for it.
On Betwinner, you're going to find them at 6.5 to win the Euro 2020 tournament. 
Belgium's golden generation
Is Belgium's golden generation able to make history in this Euro 2020? They have great players like Lukaku, De Bruyne and Courtois among other top players who have had great seasons with their teams. Lukaku was top scorer with 24 goals  in Italy helping Inter win the league after 11 years. De Bruyne was the key player in City's attack for another season, scoring vital goals and constantly creating chances for his team mates. Courtois – a true master of his craft and one of the best goalies in the world – had a great season at Bernabeu although his team didn't win any major trophies last season.
Belgium won their first game by beating Russia 3-0 showing to everyone that they are one of the best teams in the tournament, hungry and capable of going far. Roberto Martinez is the manager, a great football mind whose one of the most remarkable achievements was to put Wigan Athletic on the map of English football by winning the F.A. Cup with them in 2013. Given that he did this with Wigan, winning the Euro Cup with Belgium is a much easier task.
Betwinner gives odds at 6.5 for Belgium to win Euro 2020.
Bottom Line
France, England and Belgium are probably the best three teams in the Euro 2020 tournament and chances are one of them might win the tournament. After placing our bets all we need now is a cold drink while in front of the telly.
Who do we got winning EURO 2020? Well, that's exclusively for our members to know. More information about our premium service inside our Membership section of the website!
If you are not ready to join the VIP Group, we welcome you to check out our FREE sports betting picks to get the confidence needed as we make sure all our followers are able profit.
Our team of sports analysts are posting the best FREE sports betting predictions daily on Twitter and on our Telegram channel.
Don't miss your chance to increase your chance of winning on sports. Let's win and celebrate together! 🍻
Tune in Betting, Membeship and Sportsbooks section for more valuable thoughts and insights. 🧠