UFC 294 is set to deliver one of the most thrilling fight cards of the year, taking place this Saturday on Fight Island in Abu Dhabi, UAE. It's important to note that this event kicks off early for viewers in the USA, with the first prelim starting at 10:00 AM Eastern, and the main card commencing at 2:00 PM Eastern.
Get sports picks for every league and nearly every matchup on our free Telegram channel.
The anticipation for UFC pay-per-view events goes beyond the fights themselves, thanks to the wide array of prop bets available. While there will be more prop bets released as the week progresses, bettors have already begun exploring the ones released last night. Let's dive into the UFC 294 prop bets and see what opportunities lie ahead.
Sharabutdin Magomedov vs. Bruno Silva
Bruno Silva, a durable Brazilian striker with devastating ground and pound, is no stranger to the UFC. He's even gone the distance with former UFC Middleweight Champion Alex Peirera. On the other side, Sharabutdin Magomedov, hailing from Dagestan, Russia, is a one-eyed Muay Thai specialist. He prefers taking his opponents down and controlling them, making for a more enjoyable and less fatiguing experience inside the Octagon.
Magomedov boasts an impressive 11-0 professional record and is the betting favorite. However, it's unlikely that he'll breeze through his opponent on Saturday, as Silva has never been finished by strikes in his 32 professional fights at 185 pounds. Expect a competitive bout, and consider the over 1.5 rounds at -110.
Sharabutdin Magomedov (-250) vs. Bruno Silva (+210)
Prediction: Over 1.5 Rounds: -110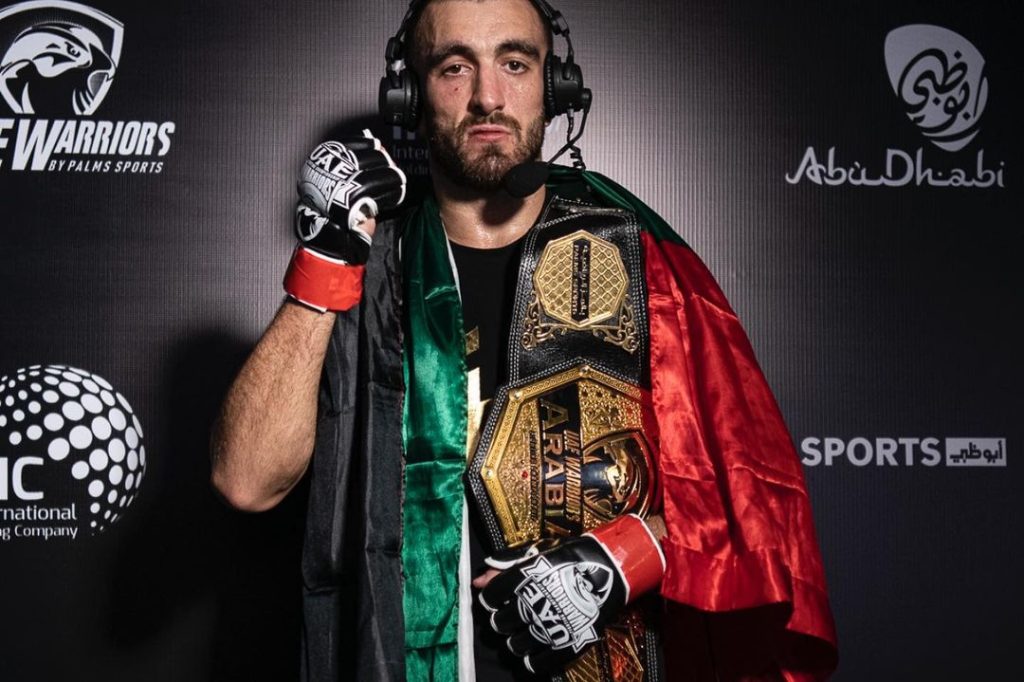 Mohammad Yahya vs. Trevor Peek
Mohammad Yahya is a kickboxer and the first fighter from the UAE to compete in the Octagon. However, his opponent, Trevor Peek, poses a significant challenge. Peek, known for his granite chin, heavy hands, and relentless aggression, is a tough opponent for Yahya. While Yahya may be the home country favorite, Peek's fighting style is reminiscent of a honey badger – relentless and fearless.
Yahya's defensive flaws are evident, and Peek's striking style leaves little room for error. Betting on Peek to win inside the distance at -105 seems like a strong choice.
Mohammad Yahya (+132) vs. Trevor Peek (-152)
Peek Wins Inside the Distance: -105
Muhammad Mokaev vs. Tim Elliott
This fight presents an exciting opportunity for betting enthusiasts. Muhammad Mokaev, a Dagestani-born fighter based in the UK, is on a remarkable 33-fight win streak, including his amateur career. He's only 23 years old and possesses the potential to compete for a world title at 125 pounds. Tim Elliott, a seasoned veteran, is his opponent.
Mokaev is superior to Elliott in multiple aspects, making an inside-the-distance bet with plus money an attractive choice. Elliott's ability to squirm out of tricky situations is well-known, but Mokaev is relentless and always seeks the finish. Expect a dynamic fight with a high chance of a finish.
Muhammad Mokaev (-440) vs. Tim Elliott (+340)
Mokaev Wins Inside the Distance: +125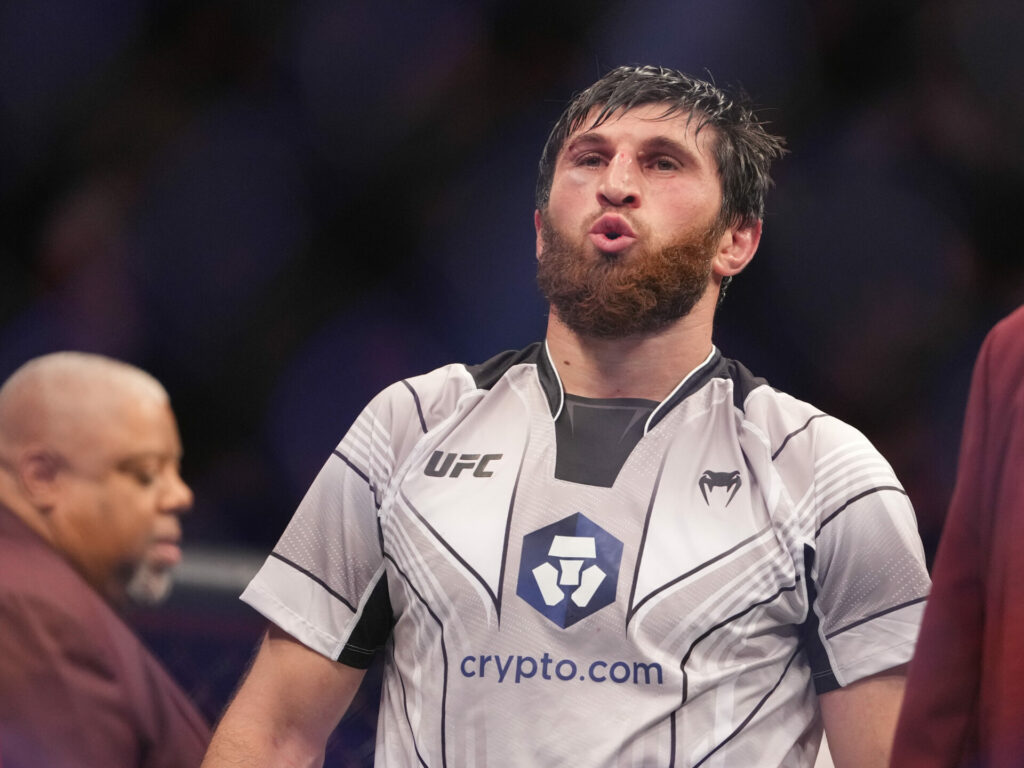 Magomed Ankalaev vs. Johnnie Walker
Ankalaev vs. Walker could potentially lead to an upset. Johnnie Walker, with his dynamic fighting style, might utilize flying knee techniques to surprise his opponent. Despite being the underdog, Walker's fearless attitude and commitment to winning make him a formidable opponent.
Get sports picks for every league and nearly every matchup on our free Telegram channel.

In contrast, Ankalaev, known for his striking and grappling skills, offers an interesting opportunity for a submission win. These fun bets are intriguing and can be sized accordingly for a unique betting experience.
Magomed Ankalaev (-360) vs. Johnnie Walker (+285)
Ankalaev by Submission: +600
Walker by TKO: +500
Khamzat Chimaev vs. Kamaru Usman
This co-main event matchup was announced just days ago, with Kamaru Usman moving up in weight to face Khamzat Chimaev at 185 pounds. Betting on the over 1.5 rounds seems like a wise choice, as Usman's adjustment to the new weight class may require some time to adapt.
Additionally, expect the opening frame to include a substantial amount of wrestling, further increasing the likelihood of reaching the halfway mark before the fight concludes.
Khamzat Chimaev (-300) vs. Kamaru Usman (+250)
Over 1.5: -155
Islam Makhachev vs. Alexander Volkanovski
In this highly-anticipated main event, Islam Makhachev and Alexander Volkanovski are set to face off. While the main focus is on prop bets, it's worth considering Makhachev's moneyline bet at (-250) for those willing to invest.
As for a prop bet, the fight is expected to go the distance. Despite factors like short notice, the first fight between these two didn't come close to ending inside the distance. Betting on the fight going the full 25 minutes at even money offers an enticing opportunity.
Islam Makhachev (-250) vs. Alexander Volkanovski (+210)
Fight Goes the Distance: +100
For more expert sports picks on every game and premium bets by our team of experts get on our Telegram channel today.
Don't miss out on the action and the chance to win frequently!
Open the Betting or Sportsbooks section for more articles and reviews.